The daily program of activities aims at shaping the child's personality and the smooth development of his abilities. The initial goal, therefore, is to cultivate his senses and perceptions so that, adapted to the abilities of each child individually, to satisfy his needs and interests.
The basic educational programs
The programs in "Stroumfakia" are based on modern concepts of education and programs of the Pedagogical Institute. Also based on university programs and research, taking into account the interests of children, their previous learning and social experiences, their personality and cultural identity.
The support program on the sensory mobility of children, consists of 5 categories of activities:
Activities for the education and control of body mobility
Activities for the development of hand dexterity
Activities that improve the child's visual perception
Activities related to the child's auditory perception and language development
Activities for the cultivation of the socio-emotional world of the child
Programs that are related to:
Learning of collaboration
Environmental Education
Health Education
Theatrical Education
Oral and written education
The natural sciences
The pre-mathematical concepts
The visual arts
The music
Messy play
Development of coarse and fine mobility
Development of socio-emotional intelligence
Our educational program is divided into monthly thematic units and work plans and is provided to children through rich supervisory material and age-appropriate teaching methods. The monthly activity plan is sent to the parents every month.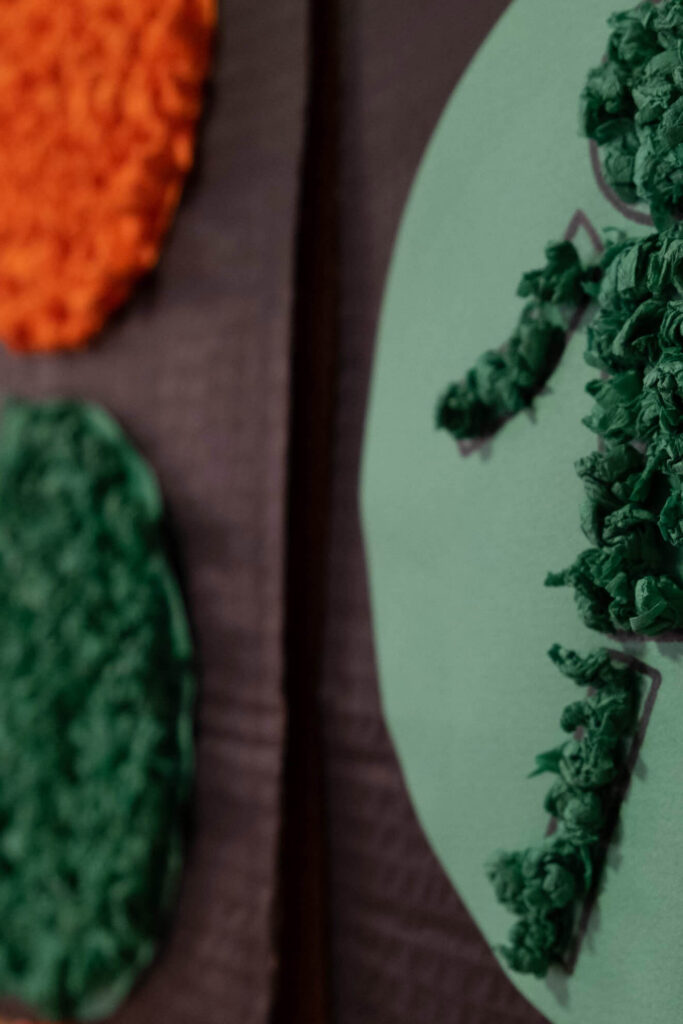 We have the so-called thematic tributes (project method) which mainly concern and frame our educational program. These are subjects that stand out mainly for their importance, which also offer a variety of approaches with modern pedagogical methods. Environmental and museum education, participatory activities and hands-on experience are the new pedagogical elements that characterize our thematic offerings.
Some of the thematic tributes we choose are:
Traffic education
Environmental protection and preservation education
Ecological approaches and interventions, e.g. recycled paper production workshop, animals are threatened
The Folk Tradition
The water (The water of the sea, the lake, the river, the rain. The water and the ice. The water in the song, in the fairy tale, in the painting, in the construction. The water that nourishes us, that washes us, that travels us )
Space (Our solar system a group of planets and moons. Life in a spaceship)
Painting (Great painters, basic painting techniques and color composition)
The music, the nutrition
Organization of school holidays, educational trips
The feelings