In 'Stroumfakia' two meals are prepared with love.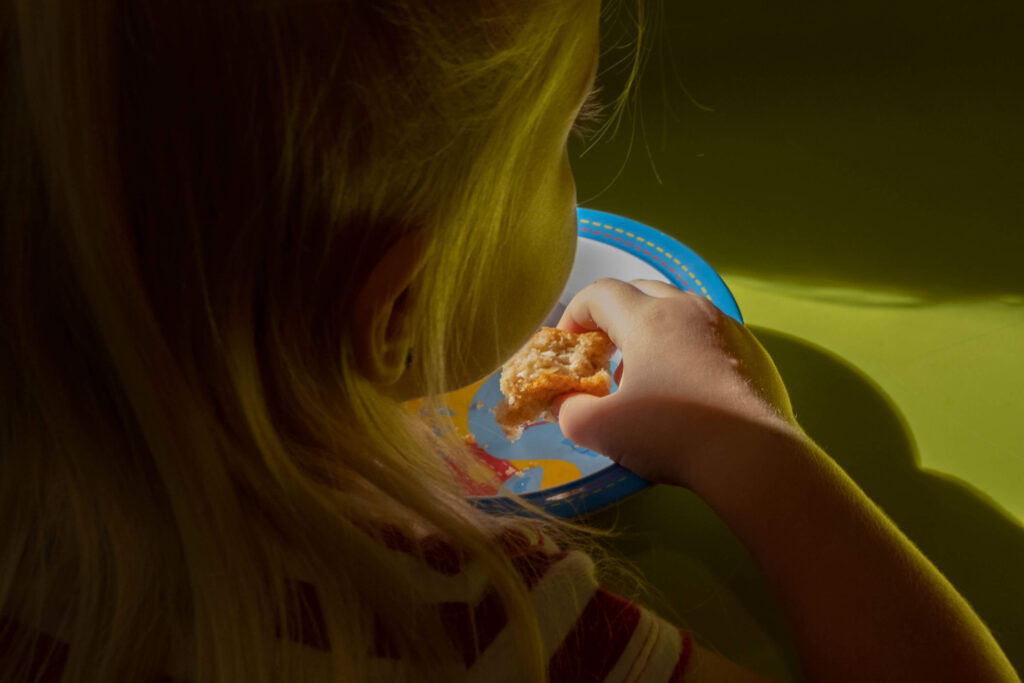 Our kindergarten provides breakfast and lunch to children, which are prepared with love in our modern kitchen facilities, by specialized staff who, using fresh and quality raw materials, take responsibility for the critical work of children's proper nutrition.
The meal plan is sent to parents at the beginning of each month. Breakfast usually includes milk, bread with butter and honey, tahini, jam, homemade apple pie and cake, egg slices and more. Lunch consists of a main dish (meat, chicken, fish, pasta or legumes) accompanied by vegetables, seasonal salad, cheese or yogurt and seasonal fruits as a dessert.
The monthly meal plan is checked every month by the collaborating pediatrician of our center Mrs. Soumpourou.